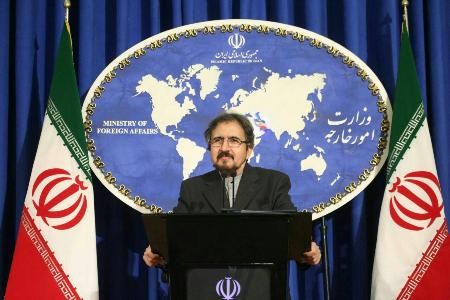 Tehran, Jan 1, IRNA - Foreign Ministry spokesman Bahram Qasemi condemned the recent terrorist attacks in Baghdad and Istanbul which claimed several lives.
In a statement here on Sunday, Qasemi condoled with the governments and nations of Iraq and Turkey as well as the bereaved families of the victims.

He underscored that unity among all world countries is the sole way to tackle violence and terrorism across the globe.

Qasemi said the policy of appeasement pursued to reach certain objectives, the instrumental use of violence and terrorism and practicing double standard reactions towards such behaviors paved the way for this global evil phenomenon to transcend all geographical, political, moral and religious boundaries thus enabling it to continue its disgraceful existence.

He also expressed the hope that the world would be free from terrorism and violence thanks to the vigilance and strong will of all nations and governments during the new Christian year.

According to Turkey's interior ministry, at least 39 people have died and 69 others been wounded in an armed attack on a nightclub in Turkey's Istanbul.

According to reports, the gunman, wearing a Santa Claus costume, killed a police officer and a civilian before he entered the club and opened fire at the people who were celebrating the New Year in Reina nightclub in the early hours of Sunday.