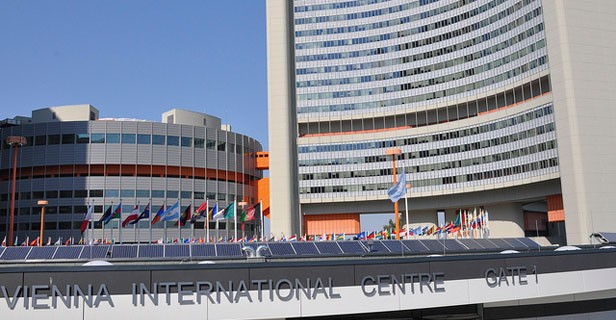 Vienna, Jan 25, IRNA – The ninth round of Syria Peace Talks, hosted by the United nations and attended by the sides involved in the country's conflict, started in Vienna on Thursday.
The Syrian government's representative delegation visited Staffan De Mistura, UN Special Envoy for Syria and dissidents' delegation is expected to meet him separately.

Bashar al-Jafari Syrian UN Envoy has also arrived in the venue of the talks in Vienna.

According to De Mistura this round of the talks are being held in a very sensitive juncture.

This is while, Nasser al-Hariri, Coordinator of Syrian dissidents said that this round of the talks will be a real test for all the parties.

The current round of talks is held at a time when Turkey has launched military operations in Afrin, northern Syria, and clashes are also ongoing in certain areas in the country.

In the meantime, Syria National Dialogue Congress slated to be held in the Russian resort city of Sochi in the next few days.

The congress will be organized by Iran and Russia from January 29-30.
Al-Hariri has said earlier on Wednesday that participation of his group in Sochi congress is contingent upon the results of Vienna talks. 

The previous eight rounds of the talks held in Geneva have had little progress.