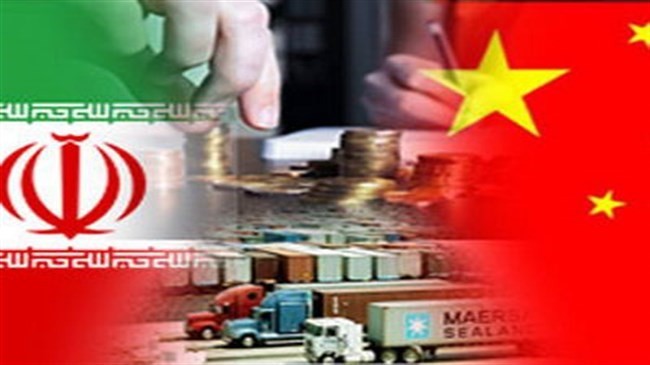 Chinese President Xi Jinping visited Iran from January 22-24, at the head of a politico-economic delegation. The visit came at the invitation of Iranian President Hassan Rouhani.
During the visit, the two sides discussed expansion and deepening of mutual, regional and international ties as well as improving political, economic, trade and cultural cooperation.
They also signed 17 documents in the economic, industrial, cultural and judicial sectors in a ceremony attended by the presidents of the two countries.
The documents included one signed by Iranian and Chinese nuclear chiefs on peaceful energy cooperation. Others involved documents on environmental cooperation, financing a bullet train railway and banking cooperation.
A Chinese president last visited Iran 14 years ago. Xi was accompanied by three deputy prime ministers, six ministers and a large number of Chinese traders and media representatives on this visit.
Trade between Tehran and Beijing stood at some $52 billion in 2014. However, the figure dropped in 2015 due to a decrease in oil prices. China, nevertheless, still remains Iran's top trade partner. According to China's Commerce Department, during the first 11 months of 2015, the country imported 24.36 million tons of crude oil from Iran which is some eight percent of its total imports.
The two countries' have always had friendly ties and favorable cooperation. Even after international sanctions targeted Tehran's energy sector, China continued its cooperation with Iran by purchasing oil and developing energy projects.
Two days after the visit by the Chinese delegation, let's look briefly at the prospects of bilateral cooperation and trade opportunities in the post-sanctions era as well as the constructive measures to further facilitate and increase transactions.
Although China is both the biggest importer of Iranian crude as well as non-oil products and the major exporter of goods to the country, a number of links are missing in transactions and economic relations between the two states. Lack of a monetary convention between the two sides is quite evident. Such a convention allows traders to use national currencies in transactions. China has signed monetary conventions with 37 states, which shows Beijing's willingness to eliminate the dollar and the euro from its international trade.
Nevertheless, the absence of such a deal with Iran indicates that Iranian officials have been almost passive in this respect. This is a new objective the two countries can work towards in the post-sanctions era.
Encouraging Chinese investors to participate in Iranian projects is another post-sanctions target Tehran can pursue in relations with Beijing. Thanks to its high level of exports, China has accumulated substantial foreign reserves and ranks first in the world in this regard. Since Jinping took office in 2013, the country has adopted a different approach in managing and using its foreign assets and plans to represent itself as a major and effective player in international developments by boosting investments in foreign projects.
To achieve this, the country has initiated a number of projects in states such as Pakistan, Sri Lanka, Brazil, Russia and Belarus in the past two years. A major portion of the fund for these undertakings will be made available from the Chinese government's hard currency reserves. Also, the country intends to implement an initiative titled 'One Belt, One Road (OBOR)', envisaging a new Silk Road on land and at sea, to facilitate its participation in other states' undertakings.
China has received no guarantees or monetary reserves from the countries in which it is funding projects. This is while, a considerable amount of Iran's hard currency assets are accumulated in Chinese banks and also, Tehran can offer its oil as guarantee to Chinese investors.
China's economy is not in an optimal condition at present. Its exports are ina state of recession. Therefore, a mutual monetary convention with Iran and the participation in Iranian projects can positively contribute to resolving a part of Beijing's economic problems.
Iran can grasp the opportunity provided by the implementation of the Joint Comprehensive Plan of Action and gradual lifting of Western sanctions to expand trade with China, which is apparently quite keen on reciprocating and  views cooperation with Iran as quite lucrative and in its own interests.
Improved economic relations between the two countries will create a win-win situation in which Iran can boost employment and accelerate its development while China can stimulate economic growth and end its recession.
Iran and China signed 17 accords on January 23, including on nuclear cooperation and reviving the ancient Silk Road trade route, known in China as OBOR.