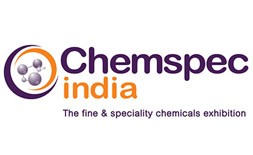 Bombay Convention and Exhibition Center (BCEC) | Mumbai , India | 07-08 Apr 2016
I like Chemspec India because it is the only dedicated event in India for custom, fine and speciality chemicals. The event is the perfect opportunity to meet with new or existing business partners and expand the opportunities for companies. On both days of the exhibition a series of conferences, seminars and workshops by industry experts to be held. Chemspec India offers a pleasant show experience with a concentrated selection of exhibits and a relaxed atmosphere. Visitors from all over the world can this detailed and comprehensive information on the latest trends and products of various industries. If you are interested in meeting and networking with your existing and potential partners and business facilitators within this expanding chemical sector then you can't miss to have a presence within this industry-leading exhibition.
Who Should Exhibit Chemspec India 2016?
Chemspec India is the only dedicated event in India for custom, fine and speciality chemicals professionals and end users from:
Biotechnology
Colours & dyestuffs
Crop protection & Agrochemicals
Contract & toll manufacture
Cosmetics
Healthcare
Pharmaceutical
Water Treatment
Process instrumentation & automation
In just two days you'll meet buying teams from every type of industry sector; customers, distributors, end-users and new prospects. No other event delivers such a comprehensive return on investment.
Make sure you secure your space now and get connected at Chemspec India 2016. Take a stand at Chemspec India and get informed of Chemspec India teamfor the latest floorplan, speaking and sponsorship opportunities and the stand package that is right for your business.

Why Exhibit Chemspec Mumbai 2016?
Take a stand at Chemspec India and you'll be part of a line-up that includes the world's leading brands and top independent suppliers.
Chemspec India aims to connect buyers, manufacturers, suppliers, distributors and end-users from a wealth of chemical-related product and service sectors.
Plan to exhibit at Chemspec India and enjoy the following advantages:
Reach thousands of visitors from India, the wider region and the rest of the world
Find new distribution channels
Strengthen your position in the competitive domestic market.
Investigate the regional market for your products and services
Develop your overseas business
Raise your company's international profile

Why Visit Chemical Expo India 2016 (Chemspec)?
Still unrivalled as India's only dedicated fine and speciality chemicals event. Chemspec India is focussed on providing its attendees access and networking opportunities to blue chip and SME suppliers from India and around the globe.
A visit to Chemspec India will provide visitors with
A snapshot of the key players in both the regional and overseas supplier markets
The latest information on new and innovative chemical products for new and developing markets
An update on company developments and key industry trends
The latest (free) information on important industry aspects | Show features for Chemspec India 2016 will be announced in due course

Who Can You Meet in India Chemspec 2016?
Chemspec India continues to grow and develop, attracting serious buyers from across Asia and further afield.
Some of the region's largest suppliers of fine and speciality chemicals and associated products and services can be found at Chemspec India, making the event the perfect opportunity to connect with the professionals that could potentially improve and expand the way your company does business.
Visitors to Chemspec India can count on meeting a unique blend of international major players together with leading regional fine chemical suppliers, both large and small.