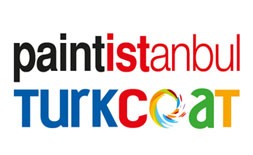 World Trade Center Istanbul (IFM) | Istanbul , Turkey | 24-26 Mar 2016
I like Paintistanbul & Turkcoat because it is Turkey's Leading Paint & Coatings Exhibition. Local and international exhibitor companies will have a chance to make important business connections and meet professional visitors from all around the world. Visitors of the exhibition will have the opportunity meet face to face with hundreds of leading companies in one place, and get to know the latest products and technologies. The important aspect of Paintistanbul & Turkcoat will be the "International Paint Industry, Raw Materials, Auxiliary Materials and Technologies Congress" which is the largest congress in this field. With the important merger, Paintistanbul & Turkcoat will be hosting the professional visitor portfolios of both exhibitions together for the first time. Therefore, 15,000 industry professionals are expected to visit the exhibition.
Scope of Exhibits in Istanbul paint & coatings exhibition 2016:
Paint, Inks, Adhesives, Construction Chemicals, Insulation Products
Paint Raw Materials
Ink Raw Materials
Adhesives Raw Materials
Construction Chemicals Raw Materials
Insulation Products Raw Materials
Paint Application Equipments
Laboratory and Manufacturing Equipments
Test / Measurement Equipments
Packaging Equipments
Environmental Protection and Labor Safety
Services
Visitor Profile of PaintIstanbul & Turkcoat 2016:
Paint, Varnish Manufacturers
Ink Manufacturers
Adhesives and Insulation Products Manufacturers
Construction Chemicals and Sealant Manufacturers
Raw Materials Manufacturers and Suppliers
Automotive Manufacturers and Auto Sub-Industry Products Manufacturers
Construction and Engineering Companies
Logistics Companies
Furniture Manufacturers
National Trade Missioners
Construction & Home Improvement Companies / Stores
Hardware Stores
Paint Applicators
Paint Consumers
Architects
Ship Building Industry
Home Appliances (White Goods) Manufacturers
Printing Houses
Universities and Research Facilities
Government Institutions
Why Visit Turkey paint & coatings exhibition 2016?
Open your doors to new collaborations
Do not miss the investment opportunities in the developing sector
Benefit from the Workshop Programs to be organized with the participation of national and international experts
Network with thousands of industry peers eager to share knowledge and make new contacts
To connect with leading solution providers for Paint & Coatings Technologies
Having knowledge about competitors and provide an advantage to compare products, methods and price policies of the companies.

Why Exhibit in PaintIstanbul expo 2016?

1. Competition
Your competitors will be there. Stay in the game and show your presence among hundreds of local and international competitors.
2. Promotion
Promote your products and solutions to thousands of visitors. Have a chance to meet industry professionals directly and promote your products to your niche market.
3. Sale Opportunities
Create new sales opportunities. Meet decision making authorities and make on site sales. Studies show that, trade show sales deals are easier to close.


4. Customer Relations
Strengthen your existing customer relationships. Invite your VIP customers to the tradeshow, host them at your stand and have a chance to impress them.
5. Networking
Network with the industry. Meet with other members of the industry including your competitors.


6. Reach
Meet hard to reach buyers. You'll be able to get access to key buyers who are otherwise unapproachable.


7. Brand Awareness
Strengthen Your Market Presence and Brand Awareness. Tradeshows attract lots of media attention; use it to your advantage and gain exposure.


8. Marketing
Promote your company in the sector- Receive increased exposure in the lead up to, during, and after the event through our extended marketing and PR campaign.


9. Workshops
Participate in dedicated workshops. Have a chance to speak directly to potential business leads and showcase your newest Technologies.


10. Prestige
Increase your prestige. Exhibiting shows that you are one of the major players in this industry.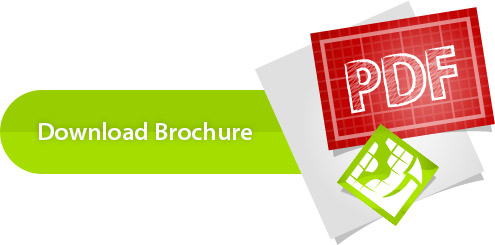 For further information, please visit the official website at  www.turkcoat-paintistanbul.com.